Pironidini: Famous art meet the modern cuckoo clock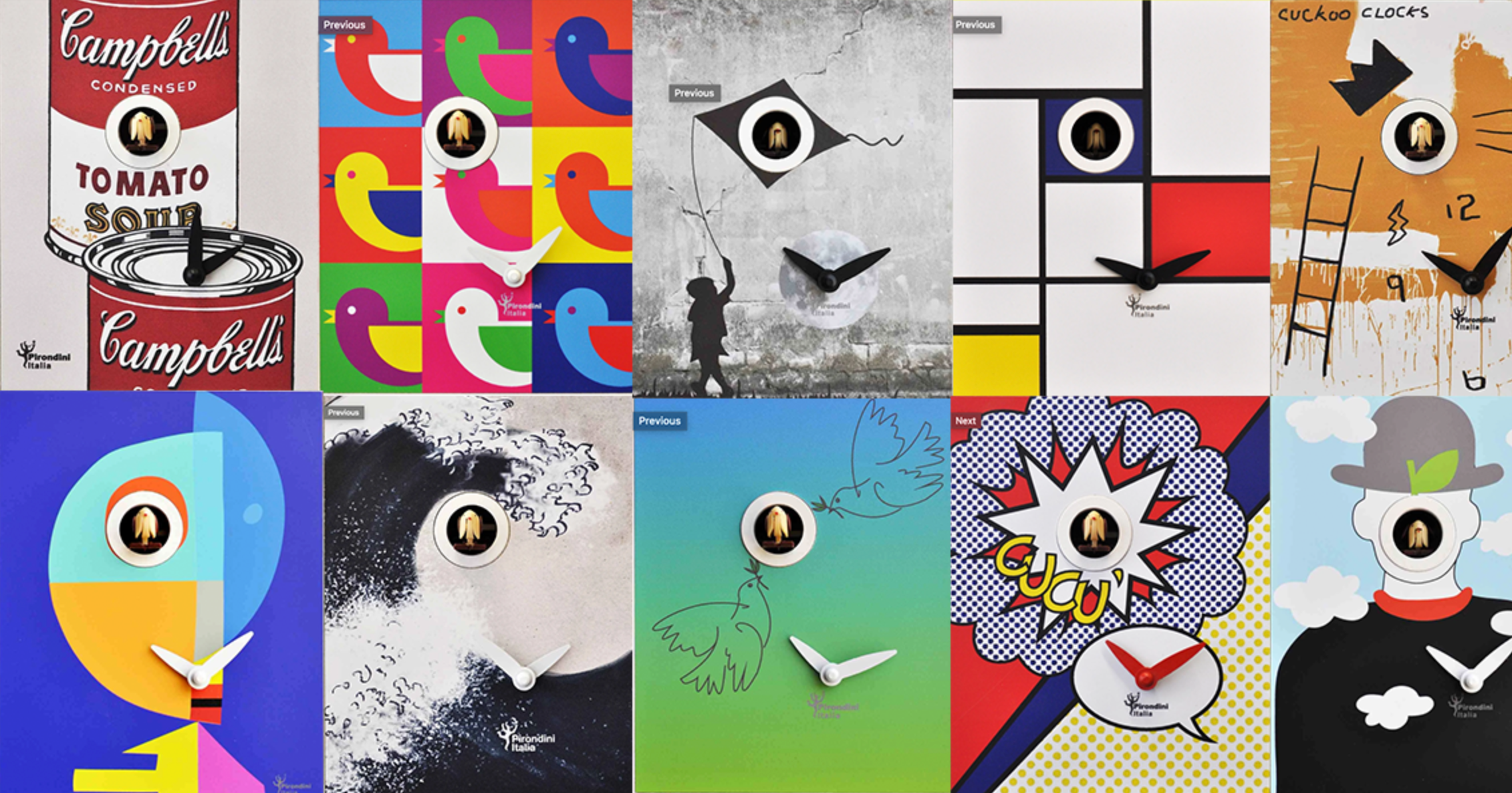 Italian design leaders 'Pirondini' have released an eclectic range of modern cuckoo clocks which pay tribute to artists throughout the ages. The 'D'après' range (French for 'according to') features over 20+ cuckoo clocks, each with a rectangular face (almost like a canvas) printed with a master artists work.
The famous masters include Banksy, Picasso, Kandinsky, Klee, Miro, Matisse, Munari, Fontana, Haring, Mondrian, Warhol, Klimt, Da Vinci, Basquiat, Gio, Hokusai, Lichtenstein and more. 
The cuckoo clocks are battery powered and include the iconic 'cuckoo bird' which moves out of its circular 'door' to cuckoo upon the hour. Hang one of these creative and fun cuckoo clocks on your wall, or set it upon a table-top to pay tribute to your favourite artist.
Click on this link to see all of Pirondini's beautifully decorated modern cuckoo clocks in the 'D'aprés' range..
Leave a comment
Comments will be approved before showing up.