Oktoberfest Themed Cuckoo Clocks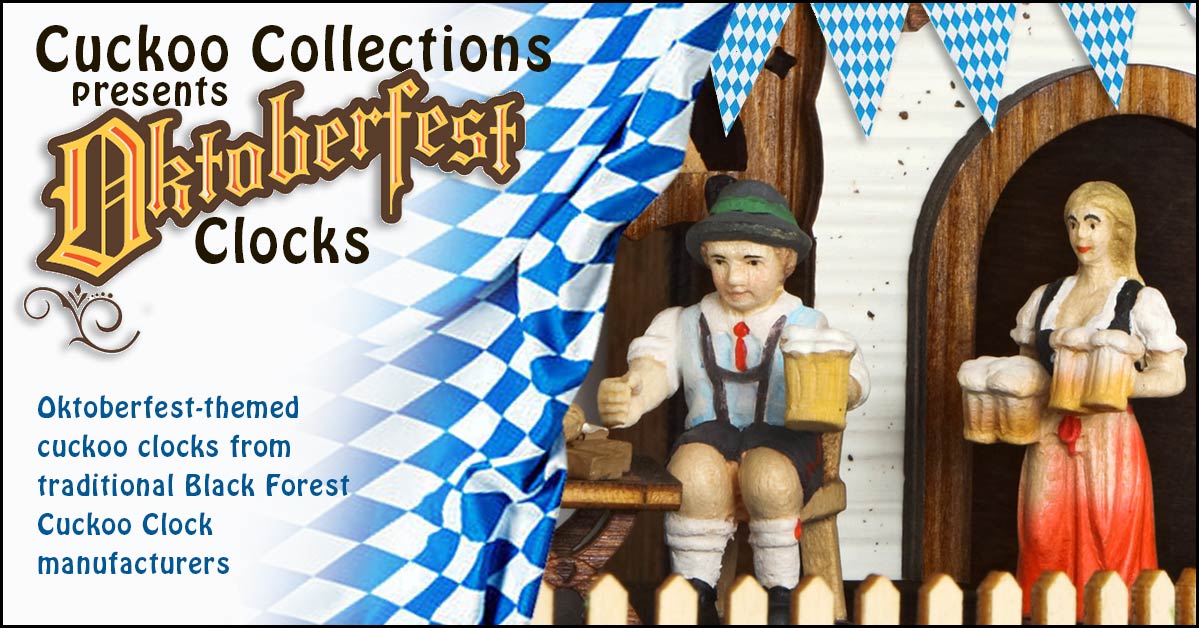 It's that time of the year when the beer flows heavy and the merry times are plentiful. Oktoberfest is a Barvarian folk festival, held annually in Munich, Germany and has been a long standing tradition since the year 1810. Gaining popularity worldwide, this fun-filled festival is well known for it's delicious and copious German beers, busty women in Dirndl dresses and leggy men with traditional Lederhosen and Trachten plaid shirts. Just remember to drink responsibly! 
Fittingly, the German festival has been immortalised in many artworks throughout the ages and one place we are very pleased to find it is in beautiful 'German beer garden' themed cuckoo clocks. Complete with all the traditional trimmings of Black Forest Chalet clocks, the main stars of the show are the traditional beer serving Drindl-wearing women and the Lederhosen-clad men enjoying a stein. 
See here just some of the highlights from our range which are discounted by 10% if you sign up to newletter to receive the discount code.
Leave a comment
Comments will be approved before showing up.